The ACE Education

HND Program in Interactive Media
Semester - 1
W
elcome to HND Program in Interactive Media conducted by ACE Education, SLTC.

This HND is offered by SLTC for the students to enhance knowledge and skills in interactive media. The program includes creative design with computing and technology-based knowledge on interactive media where students will be taught theory of design and topics woven around contemporary multimedia.
Career Opportunities in Interactive Media
Interactive media is a key component of engaging, user-friendly websites and applications. There are a range of jobs that involve interactive media in a variety of industries, including:
Graphic designer,

Web designer/developer,

UX/UI engineer,

3D modeler/animator,

Cartoon creator,

Video editor,

Music editor/composer,

Computer Gaming Developer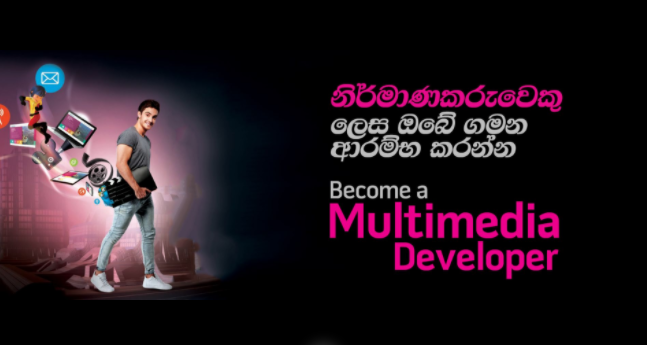 Physical & virtual (blended) sessions providing hands-on experience
Obtain a practical and high standard qualification with a great knowledge
Learn from the industry experts
Availability of easy payment plan
Become a Multimedia Professional in
Just 2 Years..!
Our HND program pursuits to match industry's requirement for multimedia students with a high level of technical skills.
Performance Evaluation
Assignments & Examinations will be conducted to evaluate students progression at the end of each semester
Duration
Course is delivered through a two years period.
Program Deliver
Physical sessions & Live Virtual Sessions
Certificates
Upon completion of the Program, students will be awarded a Higher National Diploma with a transcript
Tuition
Program Fee LKR 500,000
Registration Fee LKR 5,000
Frequently asked questions
What is the attendance requirement?
Each class is conducted live and it is a must to attend the class in order to gain the maximum output.
How many classes per week?
Two weekday classes per week for seven hours.
What is the Payment Plan?
Can be paid in 4 equal installments for 4 semesters in 2 years.
How many participants will be in a class?
Maximum 25 participants per class to have individual attention across the program.
Hey There!
Welcome onboard! Ready to become a specialist?