Certificate Course in Design Thinking
The short course enables you to solve problems and generate innovative and user centric solutions in any business unit of an organization.
Join Today
Welcome to Certificate Course in Design Thinking conducted by The ACE Education, SLTC.


Design thinking started out as a process for creating sleek new technology and products. But this methodology is now widely used by global leading companies as well as startups, for business and personal projects, across the world. The process prioritizes the consumer needs above all else to come up with disruptive innovative solutions for both internal and external stakeholders.

The design thinking process can be strategically implemented across various industries to solve complex problems, develop new products and services. Consequently, this program will help you to widen your strategic perspective, identify new opportunities for innovation, and keep your company growing forward.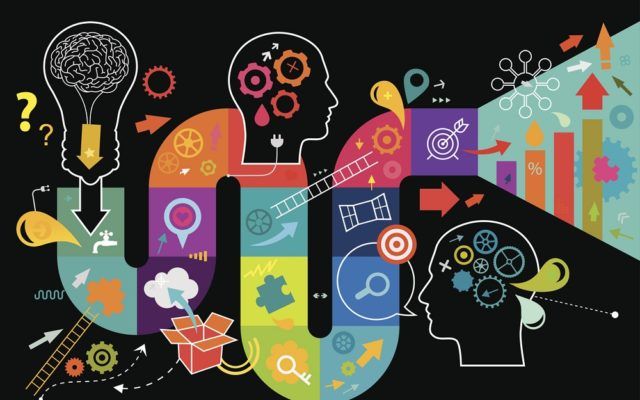 WHO IS THIS COURSE FOR
This program is designed for anyone who wants to develop their potential and position their team well while facing disruptive industry trends or large-scale transformation challenges.
LEARNING OUTCOMES
What is design thinking is and when to utilize it.
Prepare to see and take action when opportunity arises.
Plan and conduct effective design research, including user interviews.
Utilize design thinking to generate innovative ideas.
Apply the design thinking framework to solve problems more creatively.
Develop a comprehensive understanding of design and the role.
Live Virtual Sessions and Recorded Content
Course Fee LKR 20,000
Registration Fee LKR 5,000

Why should you take this course?
To figure out issues according to the client's perspective services.
To provide the tools & processes that need to become an innovative thinker.
To oversee and convey entire design thinking projects and know precisely how to value the work.
To make an interpretation of opportunities and solutions, and eventually to innovate through design.
To progress a career dramatically with the unique knowledge to effectively brainstorm innovative ideas.
Meet the PROGRAM FACILITATOR
Heminda Jayaweera
Heminda is a serial innovator who works in the intersections of
innovation, strategy and entrepreneurship. He is the head of
the strategy and operations at Sri Lanka Technological Campus
which Masters Corporate education operating under.
He cofounded Jendo Innovations a medtech startup and Thuru,
a GreenTech initiative, and is also a director of Effective
Solutions an IoT startup. In early 2017, Heminda started Mora
Ventures, University of Moratuwa based startup incubator
which has so far launched 25 startups within its first year. In
2018, he co-founded Venture Frontier Lanka, Sri Lanka's first
integrated startup platform focused on the development of
the complete startup life-cycle. Heminda has a Bachelors in
electronics and telecommunication engineering from
University of Moratuwa and has worked over a decade in Dialog
Axiata and Axiata Group especially in new product innovation
area with consultancy experience in Malaysia, Bangladesh and
Hey There!
Welcome onboard! Ready to become a specialist?